We offer various lawn care service plans for your convenience, all of which are designed to keep your lawn looking healthy and lush. Putting the effort into taking care of your lawn in the spring can save time and money in the summer and fall, ensuring your lawn looks beautiful as long as possible. Long winters in the northeast can cause significant damage to lawn and landscaping but with Fall Guys exceptional lawn care services, we can ensure that your lawn and landscape will flourish.
Economical Lawn Care Programs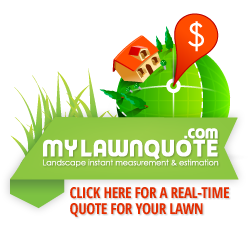 The cost of Lawn Care and achieving a beautiful, lush, green lawn is much less than you might expect. In fact, our expert Lawn Care package is more economical than going out purchasing Lawn Care products and performing Lawn Care yourself.  We offer various programs including Organic, Hybrid Organic, or Even Pesticide Free. Services include Fertilization, Weed Control, and Insect Management, Aerations and Over-seeding with guaranteed results.  Our Lawn Care approach is second to none.
Click Images below to enlarge